About Us
ROASTED IN SOUTHERN CALIFORNIA.
ENJOYED ACROSS THE GLOBE.
From humble beginnings as a kid with no experience to approaching our 1,000,000th customer,
Hidden House Coffee Roasters still exists to serve.
11
+
Years serving wonderful humans across the globe
975,922
+
3,637,891
+


OUR STORY... YEARS IN THE MAKING
Hidden House Coffee is a veteran-owned coffee company serving premium coffee to those who enjoy every single sip in every single cup. We exist to develop roast profiles that make every single sip an enjoyable moment - whether you're in one of our two local shops in Southern CA or you brew from home.  
At HHC our vision is simple: Hospitality and an ongoing pursuit of quality that you notice. From the bag design to each bean, every detail is given its chance to shine.
Over the last 11 years, we have worked to serve the masses while giving an unforgettable experience for each and every one of our customers. Thanks to the wonderful humans we see everyday, we have been fortunate enough to serve over 3,637,891 cups to over 975,922 beautiful people.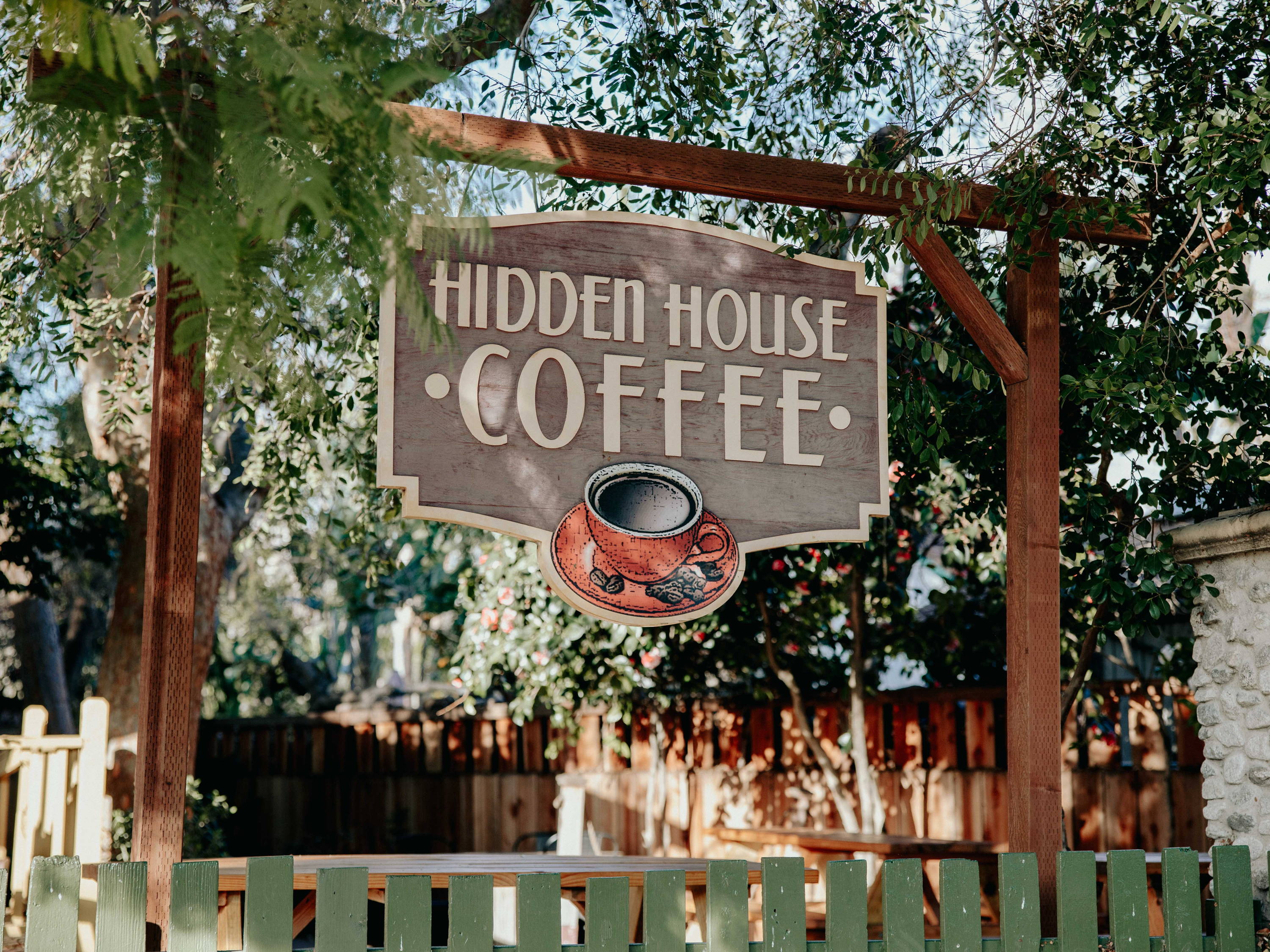 Ben Briggs is a 2nd-generation marine turned entrepreneur who loves three things: faith, family, and freedom. Here's the brutally honest founder story that most people would never tell you... Ben didn't like coffee at all when he started HHC. That's the truth. At 21 years old, he saw an opportunity of a lifetime: open a business to learn the ropes using the money saved from his deployments while he tried to figure out his life.
That resulted in opening a coffee shop with the help of his family and friends at a little 120 year-old house in San Juan Capistrano tucked under a canopy of trees.
From behind all those trees and a drive for building his first business, Hidden House Coffee was open for business.
11 years later, Ben has traveled across the world sourcing coffee beans, learning from the world's best coffee farmers. What started as a business opportunity has turned into an experience of a lifetime meeting customers, remembering names, sharing memories, and enjoying the coffee he brews.
More importantly, he now loves four things: faith, family, freedom, and drinking coffee.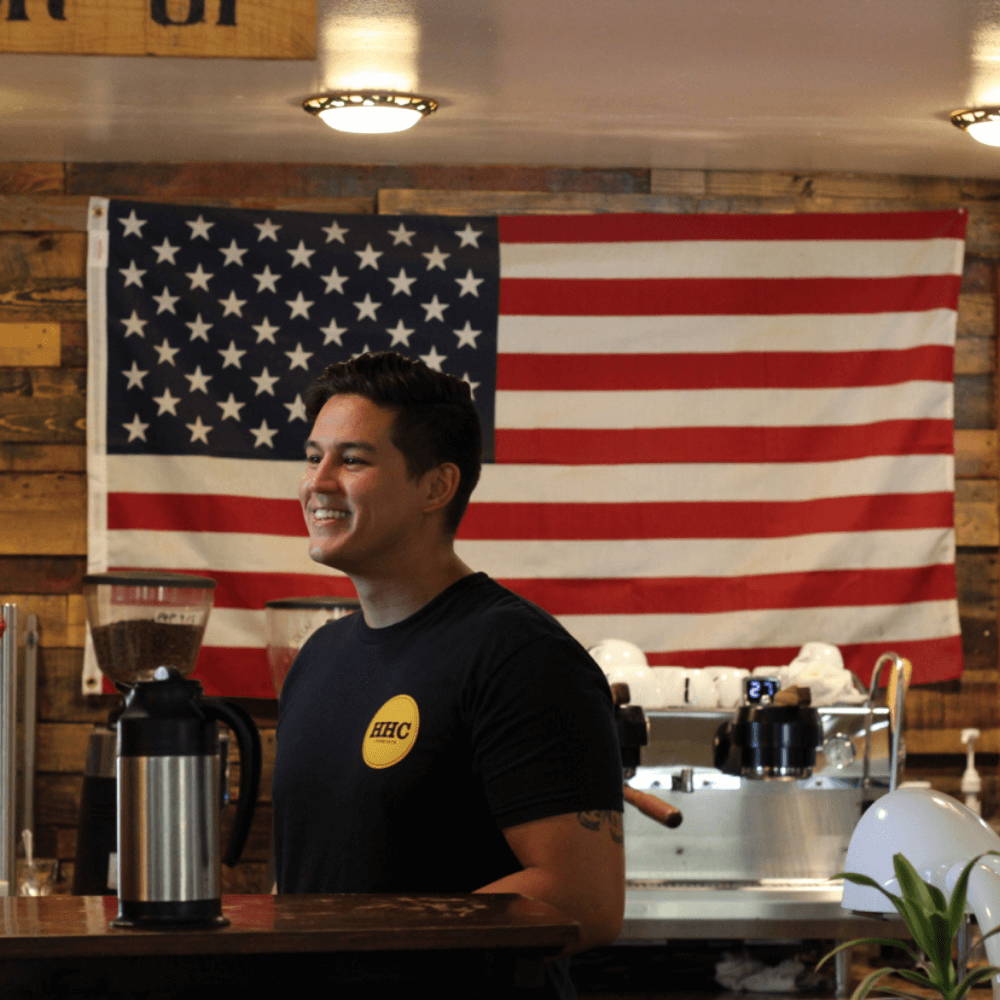 WE HANDLE EVERY SINGLE STEP
When you drink coffee from Hidden House, there's a difference in the taste. The thing about that is this: that's really easy to say and a whole lot more difficult to prove.
But as our parents always taught us… actions speak louder than words. That's why we prove it, every single day, with our Hidden House Process. We are directly involved in every single step of the process to ensure every single sip of coffee you taste (no matter if it's at our shop or in your own home) is of the purest quality.
We know where every bean of coffee is sourced from. We don't mean we just know the country's origin. We travel to most of the actual farms we source our green coffee beans from because direct, ethical trade coffee is important to us - including personal relationships with the actual farmers. If we don't travel to it ourselves, we have built personal and direct relationships with importers that source for us.
We then work directly with a trusted coffee importer to bring the beans straight to our shop in Santa Ana, CA where we roast the beans in-house. We source pure, green coffee beans and roast them until they are the perfect bronzed brown that everybody loves to see.
Lastly, we put them through our trusted HHC "rest period" before serving to ensure the fullest flavor profile lives on with each bean.
From there, in the shop, coffee is brewed to order by one of our wonderful team members.
Online, beans are roasted and packaged to order by our team Monday-Friday.
We handle every single step of the process so you can trust that you are enjoying the best possible version of your coffee - every single time.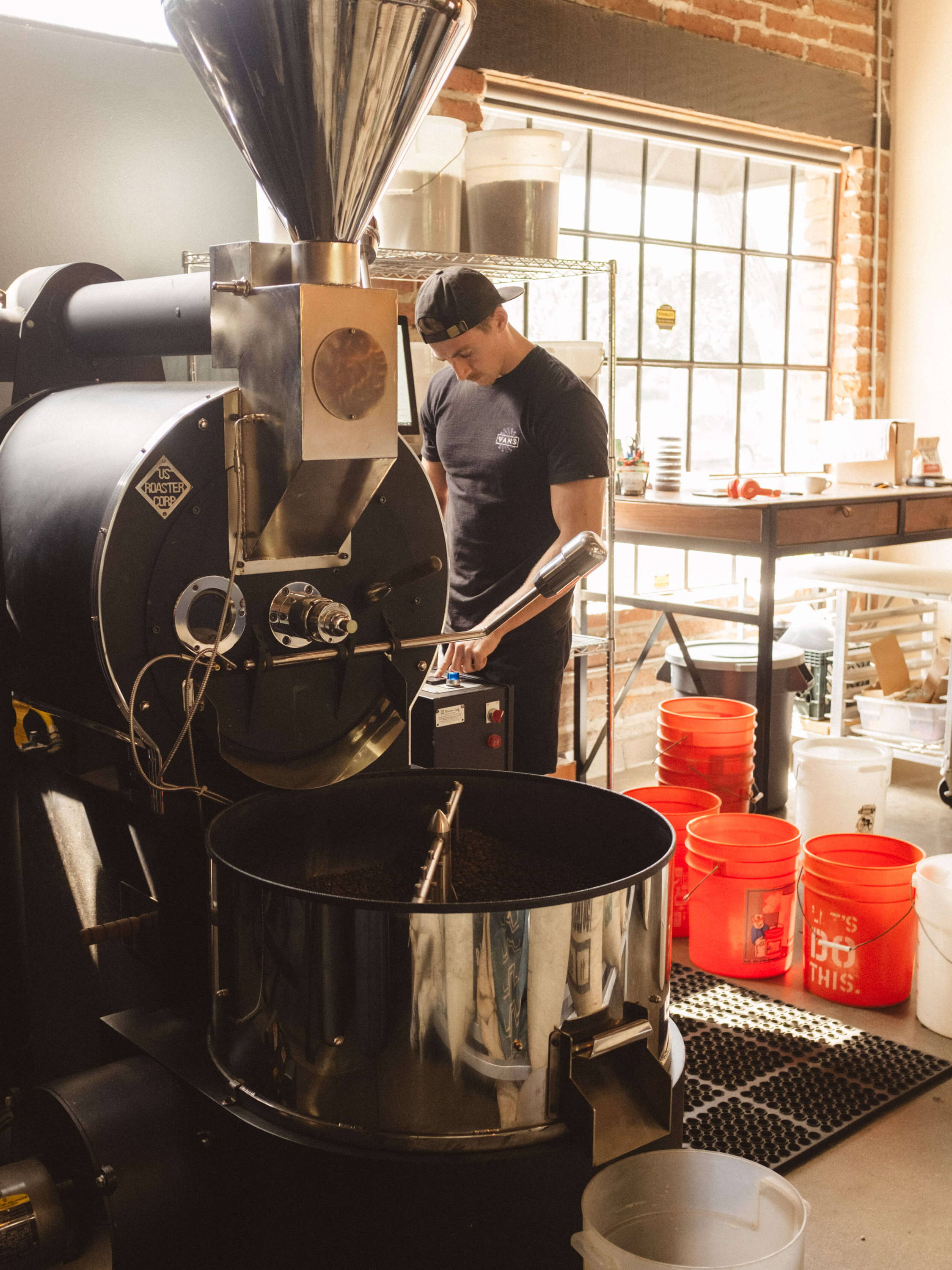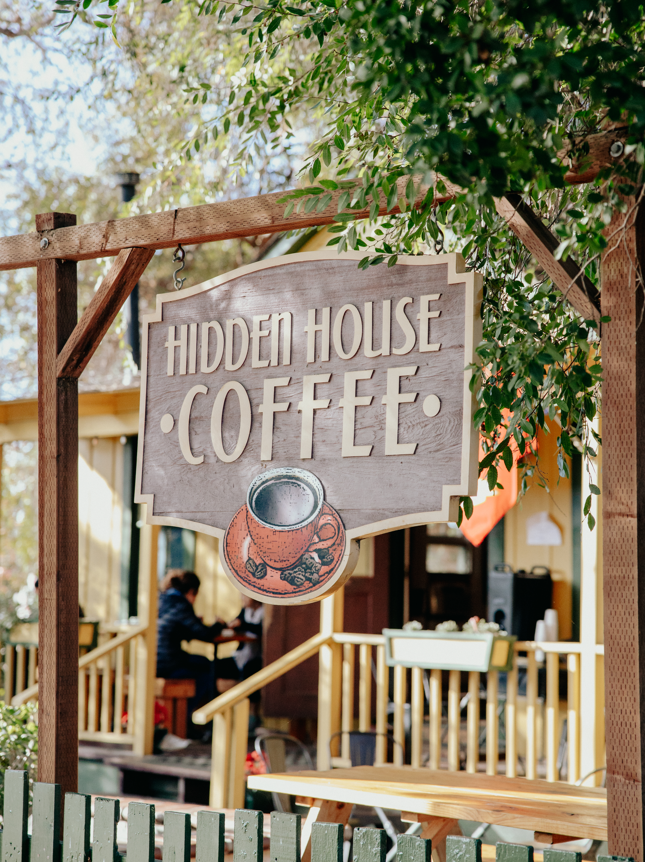 San Juan Capistrano
Our first cafe, nestled on Los Rios Street right across from the train tracks.
31791 Los Rios St, San Juan Capistrano, CA 92675
Hours: 7AM to 5PM Daily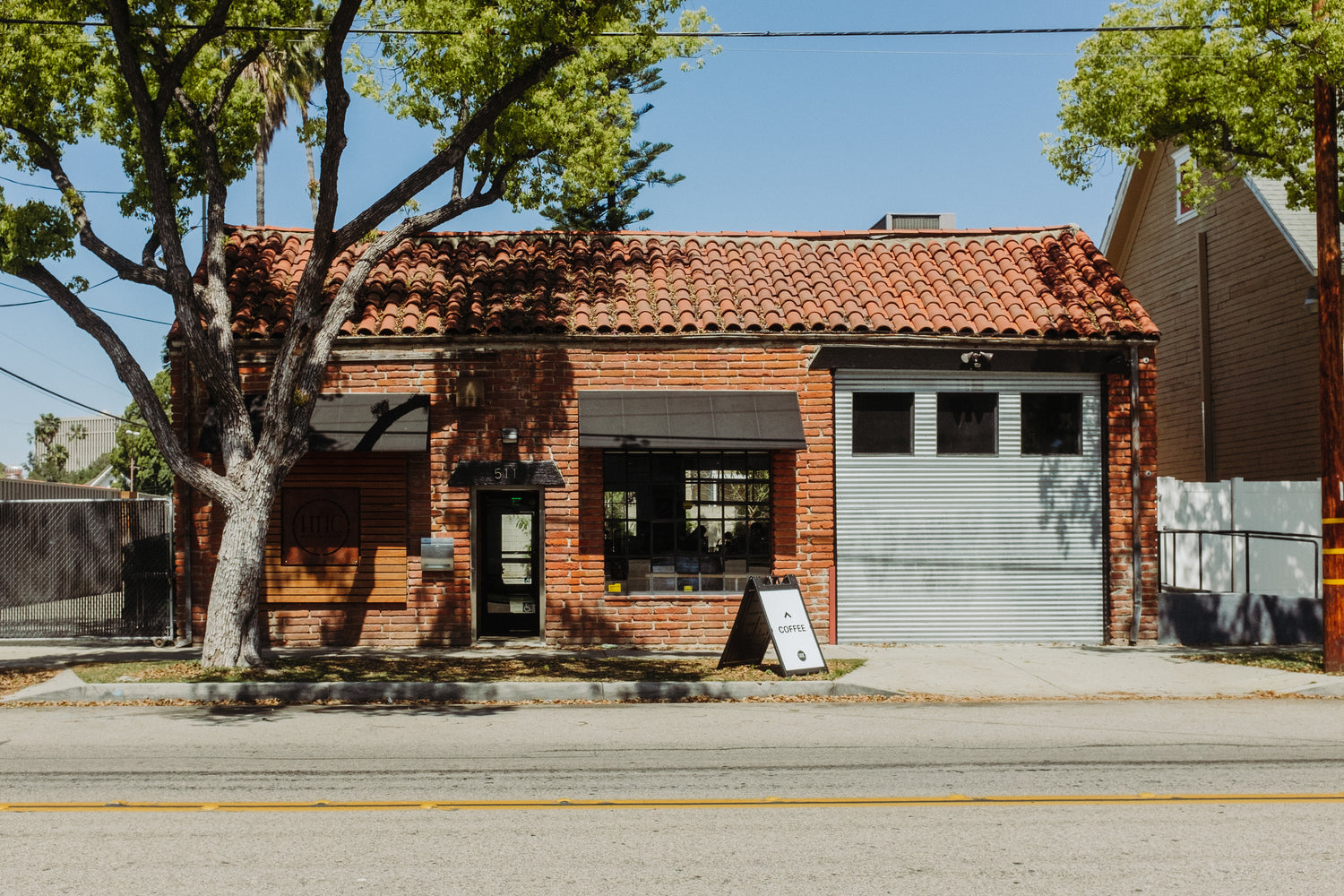 Santa Ana Roastery
Our flagship cafe, near the heart of Santa Ana.
511 E Santa Ana Blvd, Santa Ana, CA 92701
Hours: 7AM to 5PM Daily
Regular price

Sale price

$50.00 USD

Unit price

per

Regular price

Sale price

$50.00 USD

Unit price

per

Regular price

Sale price

$60.00 USD

Unit price

per